Upcoming Special Exhibitions
Special Exhibition
Kakimoto Kozo
The World of Picture Books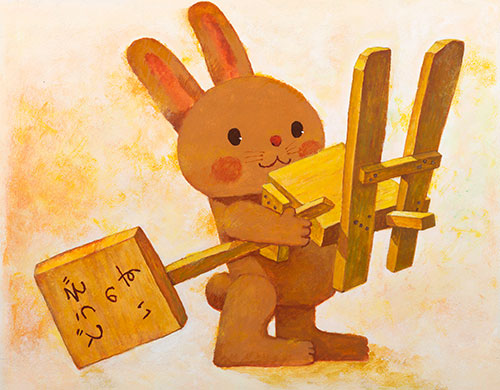 Image:The Giving Chair, CHILD HONSHA Co.,Ltd., 1979
11 November,2023 – 14 January, 2024
Closed: 29 December - 2 January
9:00 a.m. - 5:00 p.m.
*Please enter 30 minutes before the closing time.
Picture book artist Kozo Kakimoto (1915-1998) is widely known for his pictures in the million-seller "The Giving Chair" (Hisakata Child) and "Whale Cloud" (Mitsumura Tosho Publishing Co., Ltd.), which has been included in Japanese textbooks of elementary school since 1971. Born in Hiroshima Prefecture, Kakimoto worked for an advertising company after moving to Tokyo, and began illustrating monthly picture books in 1954. This exhibition shows various original drawings, ranging from his origins as a designer to his many monthly picture books and representative works such as the "Dongkuma-san" series and "The Giving Chair".

*Subject to change
Past Exhibitions
Exhibition End
Picasso: The Blue Period and Beyond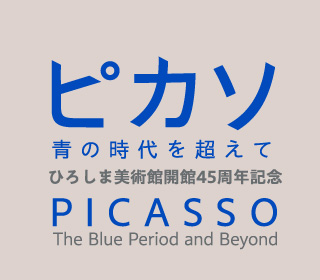 4 February – 28 May, 2023
9:00 a.m. - 5:00 p.m.
This exhibition is a joint project between the Pola Museum of Art and the Hiroshima Museum of Art, focusing on the process of Picasso's painting, based on the research on his works that has been deepened in cooperation with the Museu Picasso, Barcelona. In addition to the collections of both museums, the exhibition will borrow from valuable collections in Japan and abroad to explore the creative path left behind by the 20th century master. This exhibition is a unique opportunity for visitors to become more familiar with Picasso, who challenged the art of painting throughout his life, and to experience his art.

Exhibition End
Horiuchi Seiichi
Pictures and Artworks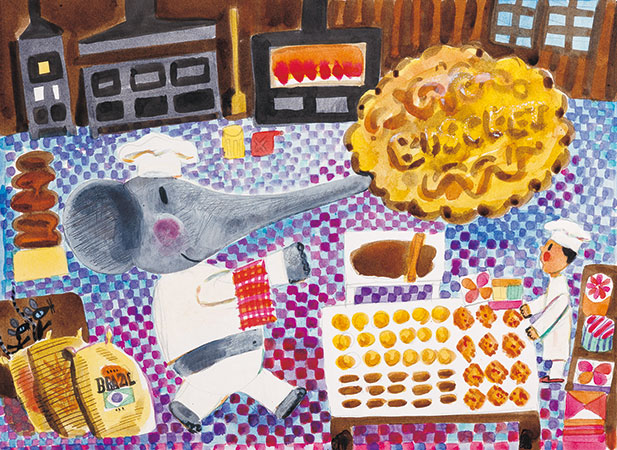 Image:GURUNPA'S KINDERGARTEN, Fukuinkan Shoten Publishrers, Inc., 1965 🄫Seiichi Horiuchi
1 July – 20 August, 2023
9:00 a.m. - 5:00 p.m.
Seiichi Horiuchi (1932-1987) produced many popular picture books, including "GURUNPA'S KINDERGARTEN" and "Stop,Taro!". At the same time, he also created logos for well-known magazines such as "anan," "BRUTUS," and "Olive," as well as book bindings, poster designs, and a wide variety of other works. This exhibition focuses on the "pictures and artworks" of the legendary art director and picture book painter, Seiichi Horiuchi, and reveals his "joy of life" as well as the starting point of his creative process, including oil paintings he made in his teens, original drawings for picture books, design drawings, and cuts for magazines.

Exhibition End
Alfons Mucha
Multitalented Artist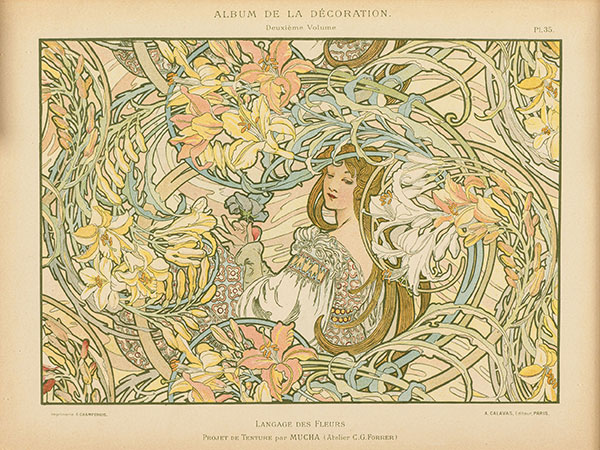 Image:Langage des Fleurs (pl.35)from "Album de la Décoration", 1900, lithograph on paper, Trimal collection
2 September – 29 October, 2023
9:00 a.m. - 5:00 p.m.
Alfons Mucha is one of the most famous Artists of "Art nouveau". He is particularly famous for the theater posters of the actress Sarah Bernhardt. In addition, Mucha worked as the designer for various designs of commercial posters, decorative panels, packages, products, and Jewelry and he is also known as the great painter as indicated by the series of paintings "The Slav Eoic" in his later years. So this exhibition spotlight Mucha's multitalent and shows Mucha's various works from the Trimal collection in Czech Republic.