Exhibitions in 2021
Special Exhibition
Henri Le Sidaner and Henri Martin
Image:Henri Martin, Les Regains, Collection particulière Photo:Michel Maket
11 September – 24 October, 2021
9:00 a.m. - 5:00 p.m.
*Please enter 30 minutes before the closing time.
The retrospective exhibition for Henri Le Sidaner (1862-1939) and his friend Henri Martin (1860-1943). They were active from the end of 19th century to the early of 20th chiefly in France, and painted many intimate themes – ex. people, views, lives close to themselves, with bright colors from the Impressionism. The typical and brilliantly beautiful paintings will be exhibited.

Special Exhibition
BANKSY GENIUS OR VANDAL? HIROSHIMA EDITION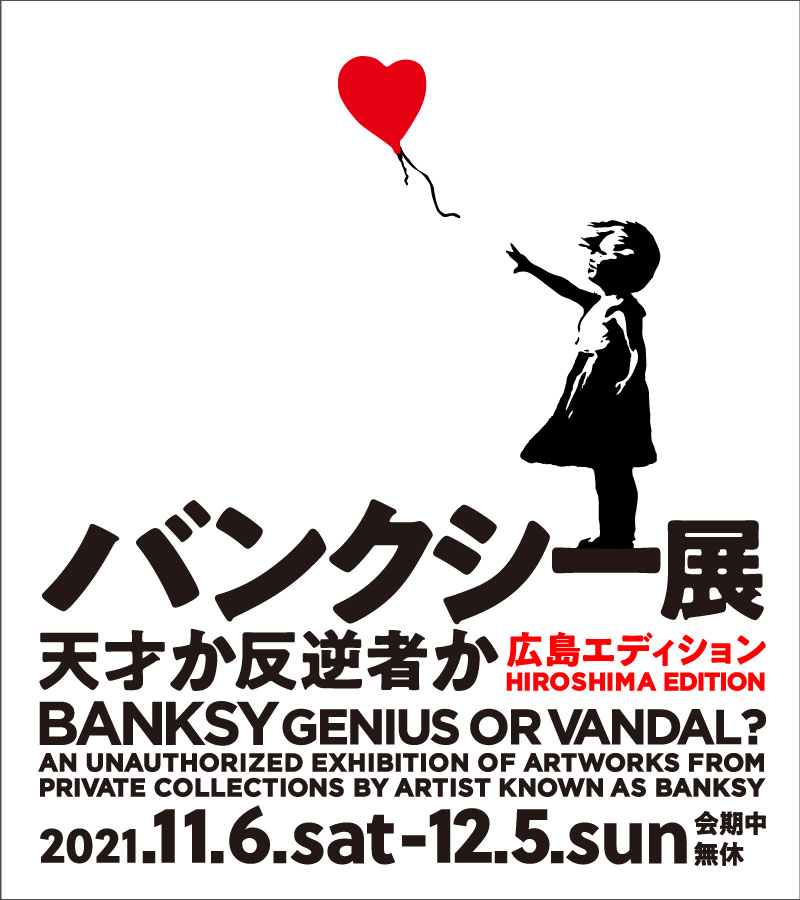 6 November – 5 December, 2021
sun-thu/9:00 a.m. - 5:00 p.m.  fri-sat/9:00 a.m. - 7:00 p.m.
*Please enter 30 minutes before the closing time.

The exhibition that has sparked wonder and admiration in more than one million people in Moscow, Saint Petersburg, Madrid, Lisbon, and Hong Kong is now coming to Japan!It makes landfall with more than 70 pieces by Banksy, the UK-based artist that has consistently made headlines worldwide. Is he an artist? A businessman? A genius? Or merely a vandal? Come and see with your own two eyes and decide for yourself!
Official Exhibition Website
Special Exhibition
OGUISS 120th Anniversary:Mon Paris, Moi à Paris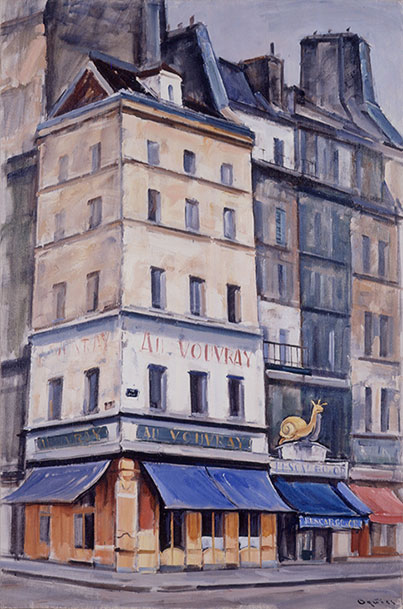 Image:OGUISS Takanori, ESCARGOT D'OR, 1978, Inazawa City Oguiss Memorial Art Museum
© ADAGP, Paris & JASPAR, Tokyo, 2021 E4062
3 January – 13 March, 2022
9:00 a.m. - 5:00 p.m.
*Please enter 30 minutes before the closing time.
Takanori Oguiss was a Japanese painter who spent most of his life in France. He is known by his cityscape paintings of Paris and other historical cities in Europe. This exhibition shows 81 oil paintings and 48 sketches from his book "Mon Paris, Moi à Paris".

*Subject to change
Past Exhibitions
Exhibition End
THE ANIMATION OF CHIBI MARUKO CHAN 30th anniversary exhibition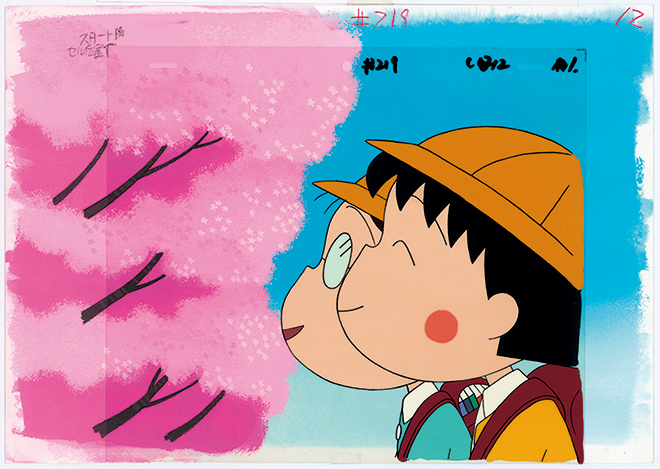 Chibi Maruko Chan II Episode 219 "Tomoe river on a spring day" 1999 © S.P / N.A
18 May – 5 July, 2020
Saturday – Friday; 9:00 a.m. - 5:00 p.m.
*Please enter 30 minutes before the closing time.
Sakura Momoko's The Chibi Maruko-chan was published in the comic strip "Ribon" from 1986. It portrays daily life of a little girl, Maru-chan, who is the character based on the author's own childhood. This exhibition commemorates the animation series' 30th anniversary in 2020, and introduces about 350 exhibits such as animation cels, sketches, contes, and movies. Also we show illustrations and private works by Sakura Momoko(1965-2018) who is the manga artist and author of the Chibi Maruko-chan.

Exhibition Postponed
En route to Impressionism
French paintings from the fine Arts Museum, Reims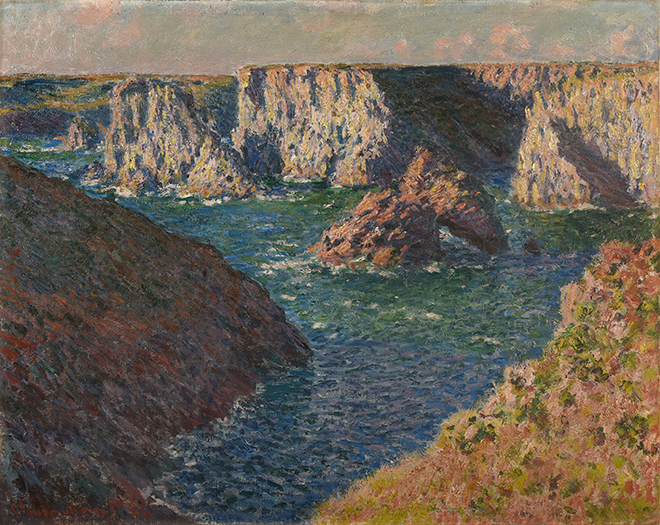 Claude Monet, The Rocks at Belle-Isle, 1886
© MBA Reims 2019/ photo : Christian Devleeschauwer
6 June – 19 July, 2020  the exhibition postponed a few years later.

"Landscape painting" was completed in the truest sense of the word by the Impressionism. The painters in early 19th century contributed to the growth of it, such as Camille Corot, Eugène Boudin, and the artists of the Barbizon school. The exhibition consists of paintings by them and also by Impressionists from Musée des Beaux-arts de Reims. These masterpieces will help us to retrace the history of development of the just "Landscape painting".

Exhibition End
Keiko Sena exhibition of the 50th anniversary of "Nenaiko Dareda" birth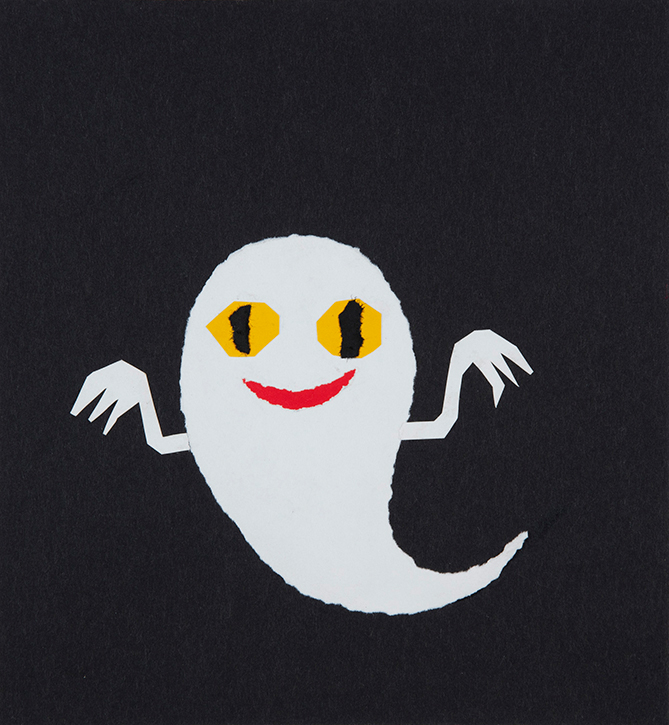 "WHO WON'T GO TO BED" ©Keiko Sena 1969
Published by Fukuinkan Shoten Publishers,Inc.
8 August – 22 September, 2020
Sunday – Friday; 9:00 a.m. - 5:00 p.m.
Saturday; 9:00 a.m. – 7:00 p.m.
This exhibition is about Sena Keiko (1931- ) who is a Japanese famous artist for the original picture books such as "Nenaiko Dareda (WHO WON'T GO TO BED)", She has made a lot of unique picture books using a technique of paper collage since she debuted. This show introduces the whole aspect of her career to exhibit about 300 paintings and illustrations.

Exhibition End
Arnold Lobel Alone Together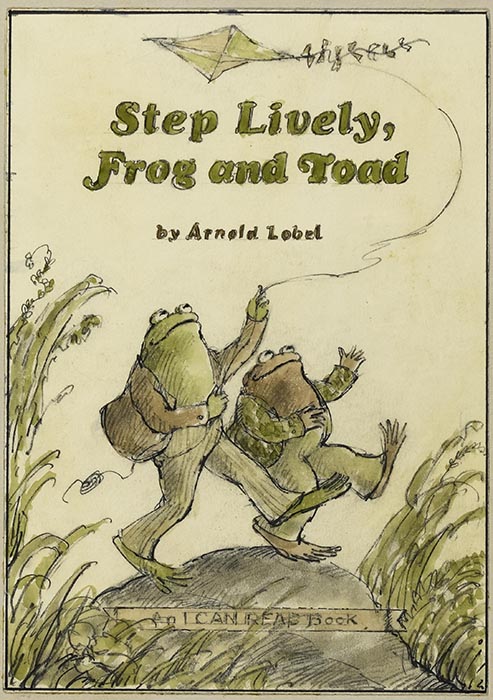 Image:『Days with Frog and Toad』(1979)Study for cover
Courtesy of the Estate of Arnold Lobel. ©1979 Arnold Lobel. Used by permission of HarperCollins Publishers.
3 April – 23 May, 2021
9:00 a.m. - 5:00 p.m.
*Please enter 30 minutes before the closing time.
This is the first exhibition held in Japan which shows 200 paintings and sketches of Arnold Lobel (1933 – 1987) who was an American author of children's books including the "Frog and Toad" series. It commemorates the "Frog and Toad" 50th anniversary in 2021.

Exhibition End
MOOMIN COMIC STRIPS EXHIBITION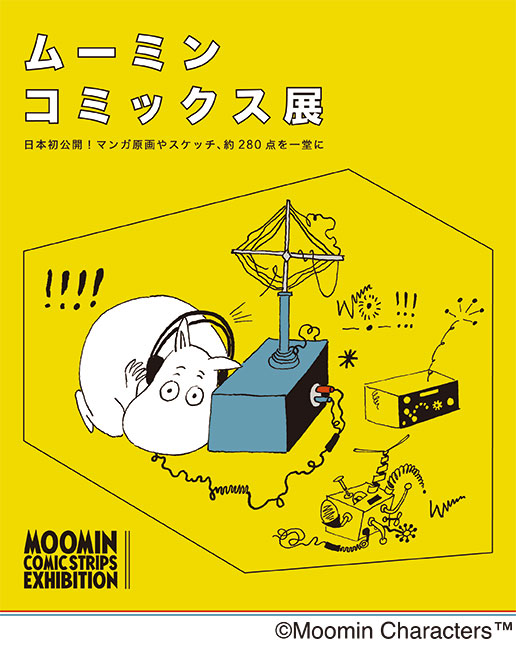 17 July – 5 September, 2021
9:00 a.m. - 5:00 p.m.
*Please enter 30 minutes before the closing time.
Tove Jansson (1914-2001), famous for large popular character MOOMIN, and her brother Lars Jansson (1926-2000), they produced and created the MOOMIN COMIC STRIPS, origin of the boom of the character all over the world. This exhibition shows the drawings of sketches and dessins from the comics and from the characters.