Exhibition in 2019
Current Exhibition
The ABC of the Impressionism
from the permanent collections of HMA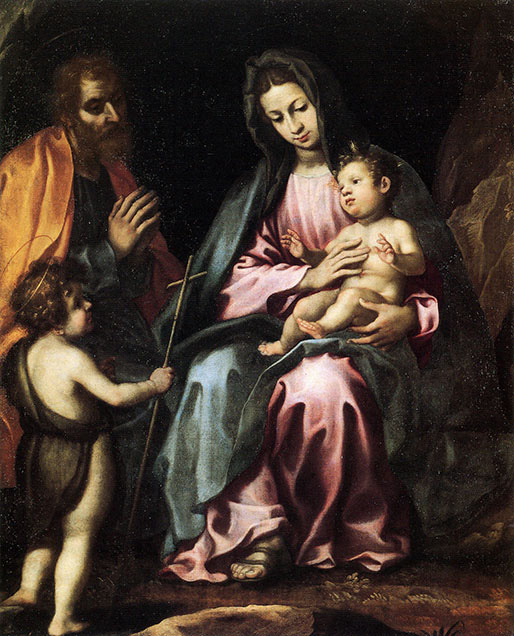 Francesco CURRADI, The Holy Family, Early 17th century, Hiroshima Museum of Art
25 January – 22 March, 2020
Saturday – Thursday; 9:00 a.m. - 5:00 p.m.
Friday; 9:00 a.m. – 7:00 p.m.
*Please enter 30 minutes before the closing time.
This introduces the ABC of how to approach and enjoy the works of Modern Arts for the persons who have interesting in the Arts but cannot go easily to the museum or art galleries by themselves. And mania or lover of the Arts are sure to find new points of view and new information. Masterpieces of Western modern arts and Japanese modern paintings from the HMA (Hiroshima Museum of Art) are to be exhibited in all galleries.
Admission Fee: Adults ¥1100, Seniors 65 over with ID ¥900, Senior high / College students ¥800, Primary / Secondary students 500yen
*Subject to change
Finished Exhibition
Exhibition End
Reading Leo Lionni, again!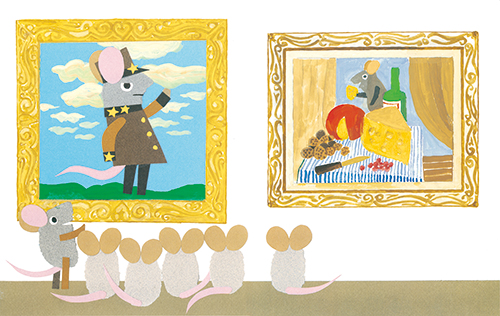 Matthew's Dream ⓒ 1991 by Leo Lionni/Knopf  Works by Leo Lionni, On Loan By The Lionni Family
20 April – 2 June, 2019
Saturday – Thursday; 9:00 a.m. - 5:00 p.m.
Friday; 9:00 a.m. – 7:00 p.m.
The exhibition is about Leo Lionni (1910-1999), a famous author for the original picture book, "Swimmy" which is a worldwide popular story of the only small black fish amongst the other red brothers. This introduces paintings on his lives, his works in picture books, art-directing, illustrating.
Exhibition End
The World of Satoshi Kako

Gathering all of characters in his Picture Books:Little Daruma, Crow's Bakery, etc.!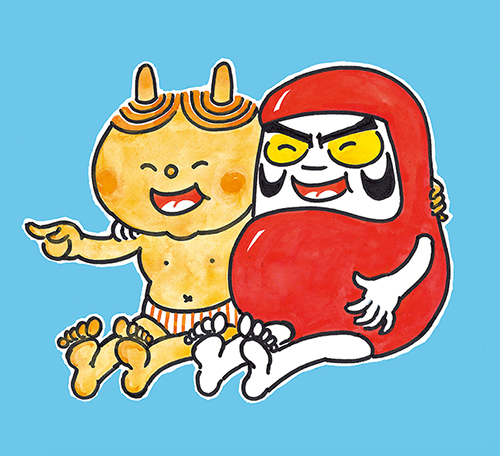 Little Daruma and Little Kaminari Illustrations©Kako Research Institute Ltd. 1968
15 June – 4 August, 2019
Saturday – Thursday; 9:00 a.m. - 5:00 p.m.
Friday; 9:00 a.m. – 7:00 p.m.
SATOSHI KAKO, who was a Japanese picture book author, died at the age of 92 in 2018. He created more than 600 children's illustrated stories, which combine his engineering and scientific background with his love of storytelling. This introduces the world of SATOSHI KAKO full of discoveries with his original picture books and sketches.
Exhibition End
Impressionism – Light and Memory
Monet, Gogh, Matisse, Picasso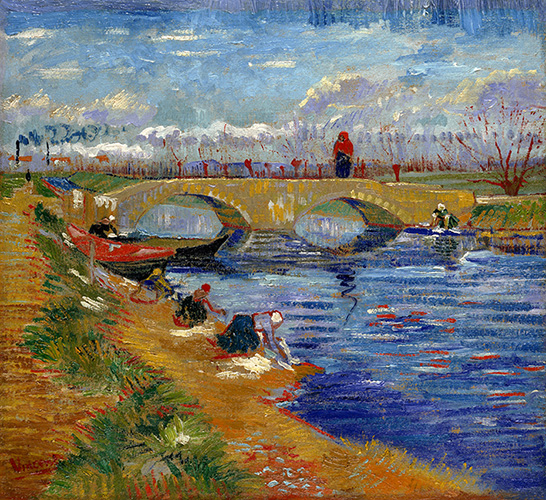 Vincent van Gogh, The Gleize Bridge over the Vigueirat Canal, 1888, Pola Museum of Art
10 August – 27 October, 2019
Saturday – Thursday; 9:00 a.m. - 5:00 p.m.
Friday; 9:00 a.m. – 7:00 p.m.
This exhibition has selected 73 masterpieces from the collections of the Pola Museum of Art and the Hiroshima Museum of Art. These are centered on French Impressionist landscapes but also include various other works by artists ranging from Delacroix and Corot to Picasso and Matisse — in order to explore themes including the importance of travel and memory for these nineteenth-century painters, their modern gaze on cities and waterscapes, and how impressions of landscapes or changes of transient light are captured in their expression of forms and colors.
*special exhibition ticket is permitted to enter the collection exhibition(Gallery8)
Exhibition End
KISHIDA Ryusei
-Japanese Realism-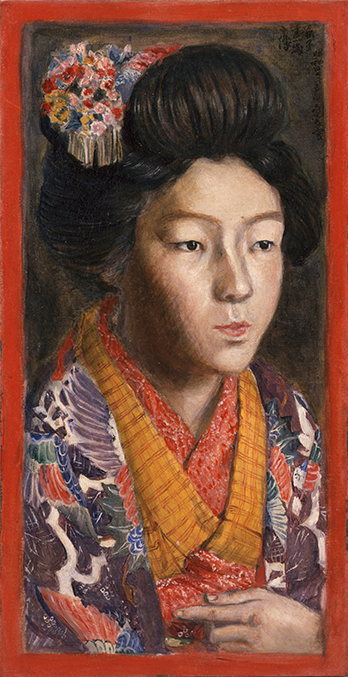 KISHIDA Ryusei, Portrait of Reiko in sixteen years old, 1929, Kasama Nichido Museum of Art
9 November, 2019 – 13 January, 2020
Closing days: 27 Dec.- 2 Jan.
Saturday – Thursday; 9:00 a.m. - 5:00 p.m.
Friday; 9:00 a.m. – 7:00 p.m.
KISHIDA Ryusei (1891-1929) is a Japanese painter who first established his own method of "Japanese Realism" influenced by Western arts without traveling to the West. And later he created the originally realistic works in Japanese-style paintings. This ntroduces the way of his unique realism from his Western-style paintings to his Japanese-style ones, and his designs of art books.