Contact Information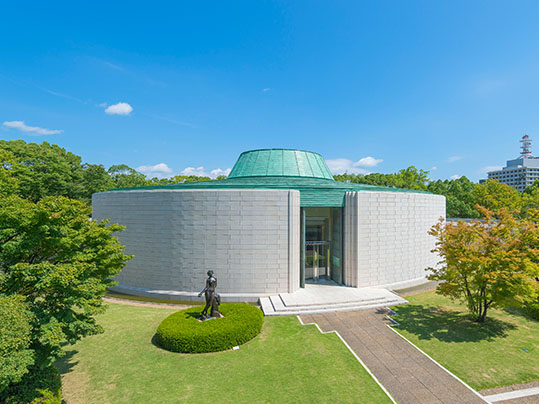 Name of Museum
Hiroshima Museum of Art
Address

3 - 2 Motomachi(in Central Park), Naka-ku,
Hiroshima JAPAN
730-0011

TEL
+81-82-223-2530
FAX
+81-82-223-2519
Open Hours & Closing Days
Open Hours
9:00 a.m. - 5:00 p.m.
(Please enter by 4:30 p.m.)
*Open until 7:00 p.m. on Friday during the special exhibition except Cafe Jardin.
Closing Days
Mondays except during the special exhibitions (For National Holidays on Monday, the museum is open and the following Weekday is closed instead). Also 27 December 2019 - 2 January 2020
*Closed occasionally for display renewal
*Please check out the Museum calendarhere when you visit us
Admission Fees
From 9 November 2019 to 13 January 2020
During the special exhibition "KISHIDA Ryusei -Japanese Realism-"
Group (20 or more people)
*Student:Senior high / College students, Children:Primary / Secondary students
*The Special Exhibition ticket is permitted to enter the Collection Galleries.
*Seniors(over 65) can apply for ¥200 discount on the Individual ticket price.
*Visitors with disability certificate and one accompanying person will be free.
Other
You don't need a ticket to enter the Museum Shop and the Café Jardin.
Sightseeing spot around Hiroshima Museum of Art
Hiroshima Castle, Atomic Bomb Dome, Peace Memorial Park, 5-Days Children's Museum, Hiroshima City Central Library, Hiroshima City Cinematographic and Audio-Visual library etc.