Henri LE SIDANER
1862-1939
A French Intimist painter who described the familiar things and figures around himself. He often was considered under the context of Symbolism from his lyric style, but he was rather active only in Fin de siècle (the end of the century) or just included in the generation of Symbolism.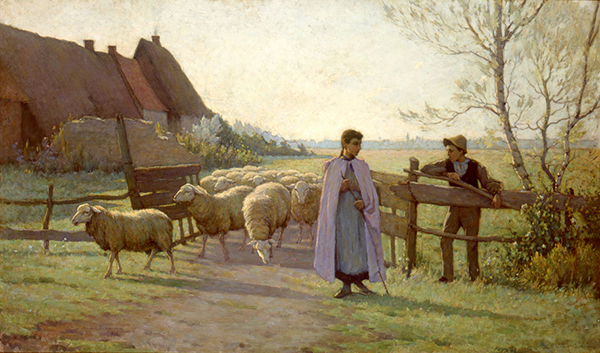 Returning of the Flock, Étaples
La Rentrée du troupeau, Étaples
1889 oil on canvas 91.0*150.5 cm
The Bust, Gerberoy
Le Buste, Gerberoy
1902 oil on canvas 73.0*92.0 cm
Deposited from Daiwa Securities Group Inc.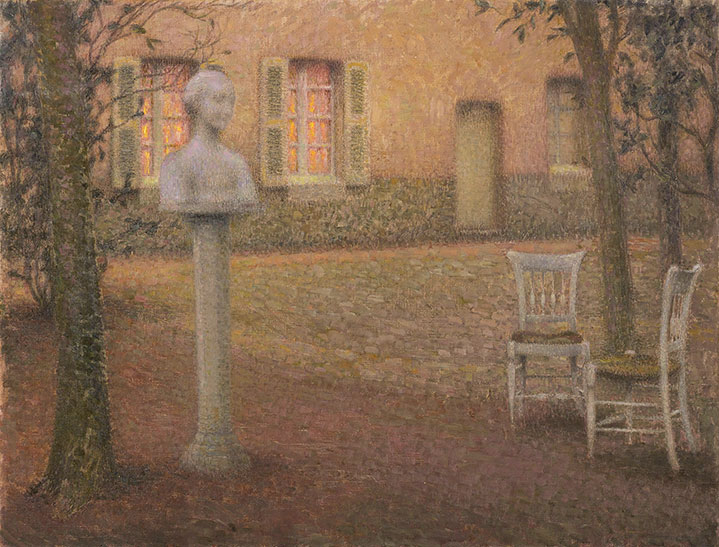 The Lodge
Le Pavillon
1927 oil on canvas 150.0*125.0 cm