KISHIDA was born in Tokyo. While his father, KISHIDA Ginkou, followed the production and sale of medicine, he helped James Curtis Hepburn, the father of the Roman alphabet, and he is one of the pioneer at the Meiji era who was concerned with the editing of the first Japanese-English dictionary in Japan. In 1906, Ryusei left junior high school to concentrate on painting, and he became earnest Christian. In 1908, he entered the Aoibashi Institute of Western-style Paintings by the White Horse Society (Hakuba-kai), and studied under KURODA Seiki. He was impressed by the White Birch Society (Shirakaba), and organized the Fusain Sosiety with TAKAMURA Kotaro and SAITO Yori. In 1915, Ryusei organized Sodo-sya with NAKAGAWA Kazumasa and TUBAKI Sadao, and held the exhibitions nine times. He became one of the most influential person in the art circles. In 1922, He took part in the foundation of Syunyo-kai as a honorary member. In 1926, he moved to Kamakura City, and died suddenly in Tokuyama City of Yamaguchi Pref.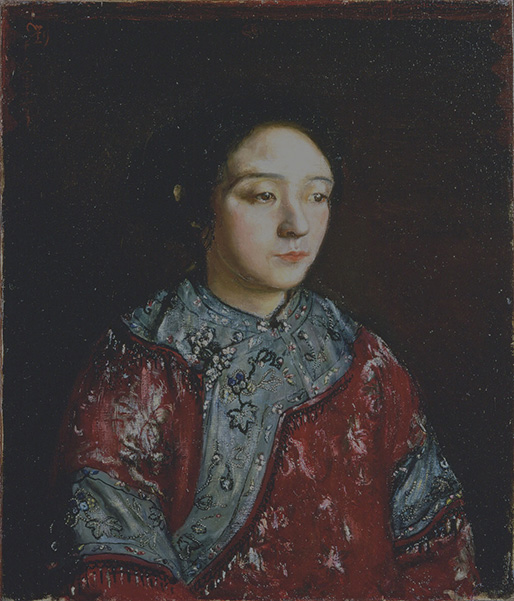 A picture that Kishida worked on over a period of a year and nine months. "Somehow I have a feeling this picture has become stiff, and I think I'll stop work on it," he remarked in his diary. But the tough finished effect, which he found "stiff", tends rather to accentuate the model's dignified beauty. The work was created in parallel with a series of portraits of the artist's daughter (and Teruko's niece) Reiko.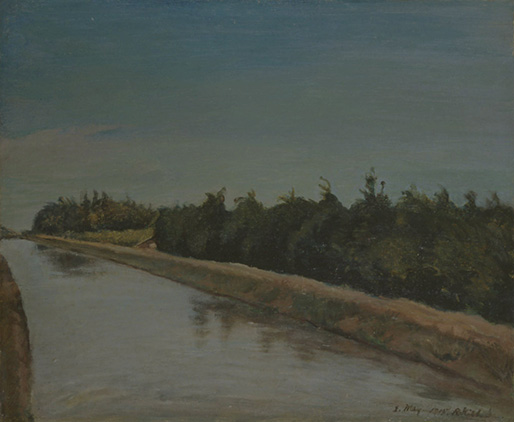 A work for the first art exhibition mounted by the "Gendai no Bijutsusha" company. This was effectively the first exhibition of the "Sodosha" movement which formed around Kishida and had such impact among Taisho-era art circles. The subject of the picture is the Tamagawa Aqueduct. Emphasizing a diagonal perspective and featuring a taut water surface, it has a bold presence that heralds the Sketch of Road Cut through a Hill of six months later.